America is such a vast place. Many tourists have no idea where to go and what to see when planning a trip to this huge nation. In fact, domestic tourists can find themselves in the same situation. Many people born in the United States have only experienced a small number of the fantastic destinations that this great country has to offer. There are so many states, and each one feels like a small country. So, how should you begin your exploration of this ginormous nation? Well, these are four of the most exhilarating U.S. destinations to experience.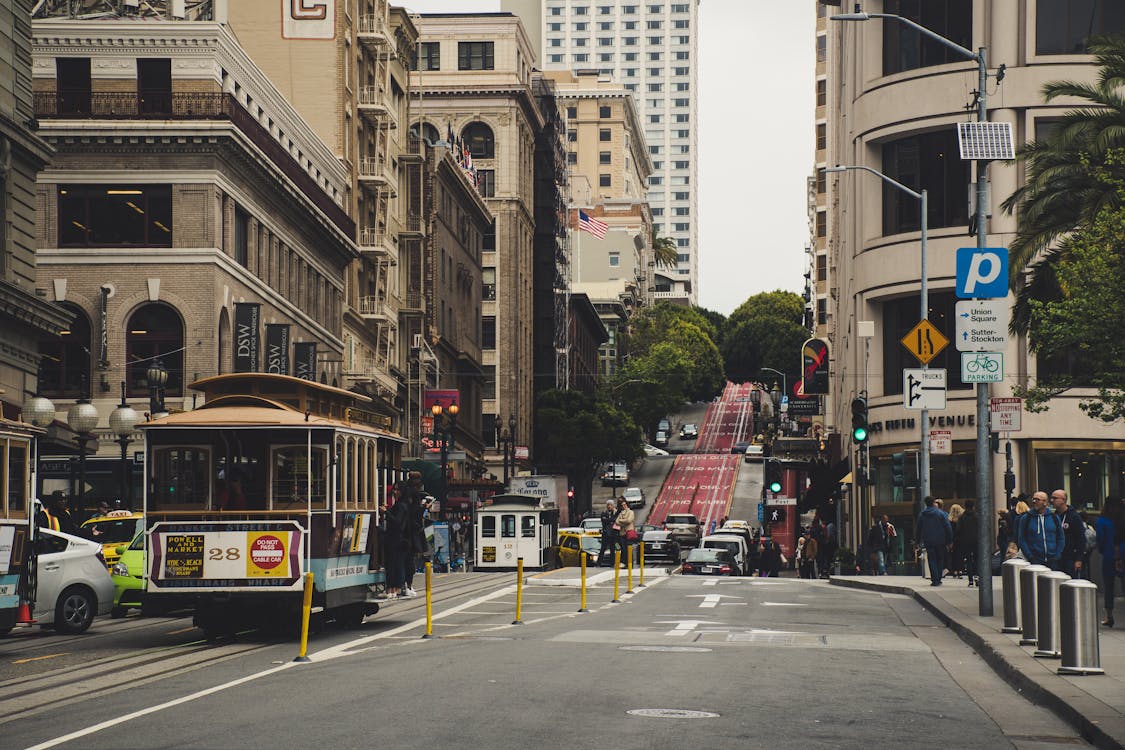 San Francisco.
First of all, you have to visit the cozy and welcoming city of San Francisco. This friendly destination feels more like a large town than a city, but that's part of its charm; it has a warm and inviting atmosphere. Traditional cable cars can transport you around town; you'll traverse steep and bumpy roads throughout the city, and it's certainly a unique experience. In terms of things to do in San Fran, make sure you visit Pier 39. This is an exciting tourist attraction on the pier. There are plenty of wonderful shops and restaurants; there are even performances, such as acrobatic displays. The most exciting performers, however, are the sea lions. You'll find many of them relaxing on the pier, and they draw plenty of tourists on a daily basis.
You might also want to consider taking a ferry to Alcatraz Island. The history of this island is fascinating. Exploring the prison will give you a detailed insight into the lives of the prisoners and guards who inhabited this island. Of course, Alcatraz wasn't just a prison; it was a fort that served as a position of defense, too. You'll learn many interesting things about the island whilst you're there. There's a lot of beauty in this place, as well. Today, stunning flowers and plants are grown and maintained to form luscious gardens. Alcatraz has its own ecosystem, comprising of numerous animals. So, you should definitely wander around the island to experience this side of it, too.
Los Angeles.
If San Fran doesn't satiate your hunger for Californian sunshine and excitement, then you should also pay a trip to L.A. This lively city attracts tourists from all over the world, and it's easy to see why. Firstly, Los Angeles is famous for Hollywood. You should definitely explore this area for yourself. The iconic Hollywood Boulevard offers a bizarre combination of glitzy buildings and performers dressed in corny superhero costumes. Make sure you check out the walk of fame to see the names of famous celebrities. There's more to experience than the iconic Boulevard, of course. If you walk up Hollywood Hills, you'll get to experience a more beautiful part of this area. Seeing the Hollywood Sign from the top of those hills will be a breathtaking experience for you.
Still, there's more to Los Angeles than Hollywood. Once you've had your fill of this dazzling place, you should explore the city itself. In the downtown area, you'll find plenty of wonderful dining establishments. Make sure you check out the Grand Central Market. This bustling marketplace of small restaurants has a great vibe. You can even catch some wonderful live performances on certain nights. So, that really creates a pleasant atmosphere. You might want to try some wood-fired pizza from Olio's Pizzeria. It's authentic and delicious. Then, when you've filled up on tasty grub, head down to Venice Beach. The boardwalk is full of intriguing stalls and even artists creating impressive sand sculptures. If you keep walking, you'll reach Santa Monica Beach. The fairground on Santa Monica Pier is a lot of fun, so make sure you visit it, too.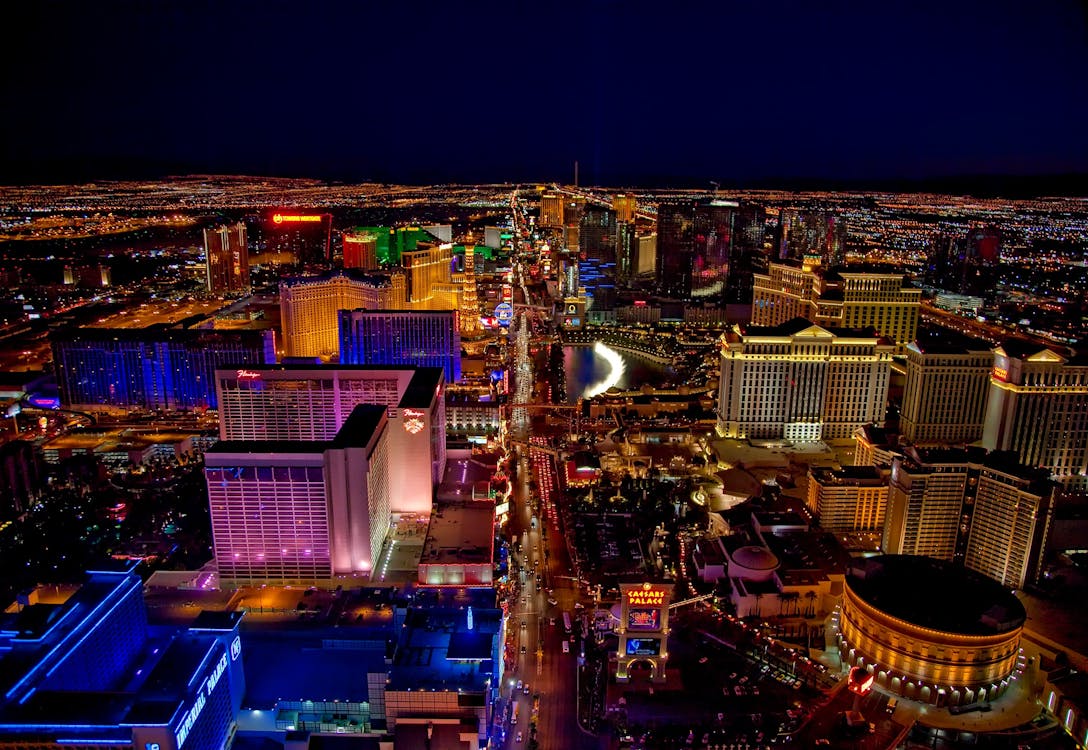 Las Vegas.
Another exhilarating destination in the U.S. is Las Vegas. Located in the Mojave Desert, this city definitely doesn't feel as sparse and arid as its surroundings. Las Vegas is one of the most energetic and exciting cities in America. You should visit as many of the casinos as possible; even if you're not much of a gambler, there are plenty of fantastic performances and activities on offer. Visit the Stratosphere Tower and head up to the top floors for bars, wonderful views of the city, and a bungee-jumping experience. There's even a rollercoaster. You might even want to check out Air Charter Service for a private jet to this incredible location. That way, you could turn up to Las Vegas in style. The point is that this is one of the best cities to visit for entertainment and a great party.
Miami.
On the other side of the country, you'll find the sunny state of Florida. Miami is one of the main attractions in this exciting state. Obviously, it offers pristine beaches and tropical trees, but that isn't everything offered by Miami. Make sure you visit the city when one of its world-famous events is on, such as the Miami Open tennis tournament or the South Beach Wine and Food Festival. Of course, that's not to say the classic and stereotypical view of Miami is wrong; Miami Beach is a fantastic location. You should definitely take a trip to the beach and catch some rays on a sun lounger.