"Travelling with family is like collecting happiness and recreating memories." Shreyanshi
Traveling as a family is one of the best ways of making memories. We all live such busy lives that it can be incredibly difficult to spend some real quality time together. However, taking a vacation can be the perfect way to get everyone back together and reconnect as a family. You take time off from your job, you change the scenery, and you have the chance to be together without all the typical day to day stresses.
The problem that a lot of families face is planning and making sure that they have foreseen everything and have everything in place ready to make sure that their trip goes smoothly. If you have young children, sometimes the hassle of getting ready for a vacation can almost feel like it is not worth it. Fear not, however, as we have put together some tips to help traveling with children become a little easier.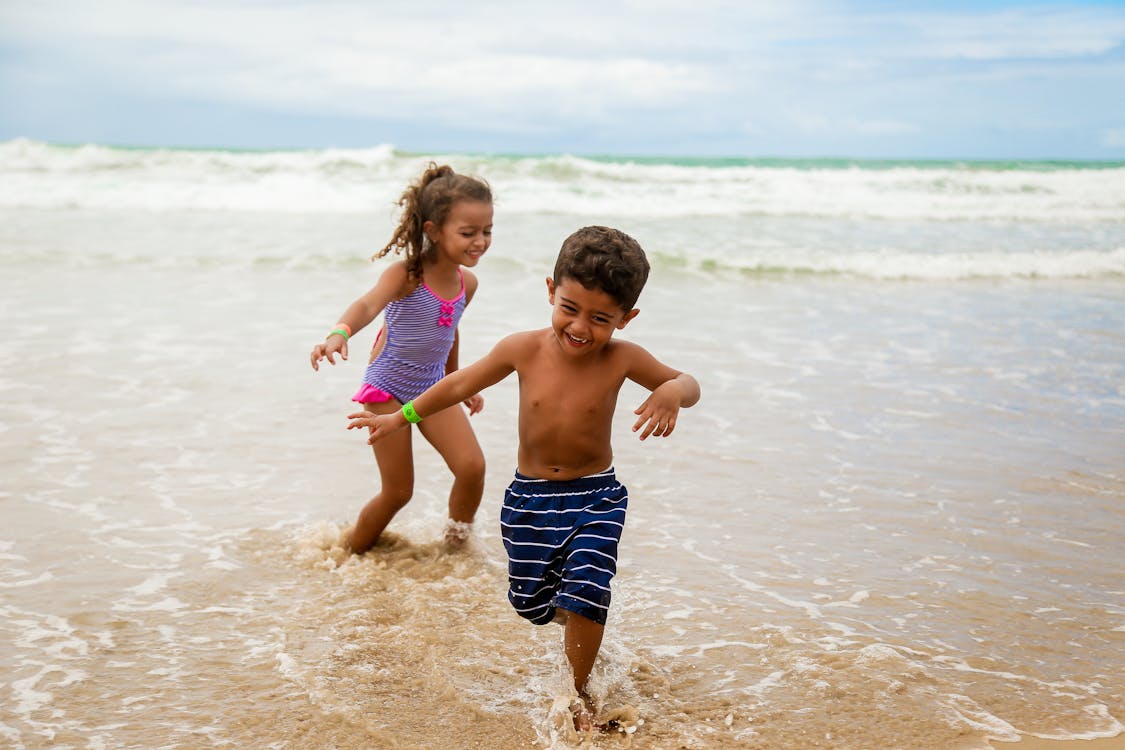 Make sure that you have all of the appropriate travel documents
Getting to the airport and realizing you do not have all of the correct documents for your vacation is probably up there as one of the worst things that could happen when traveling, whether with kids or not. The most obvious ones are passports and airline boarding cards – although the amount of people that forget about one or the other or both is surprisingly high! Check that your passport is in date and that there is enough time left on it to travel back – some countries require a minimum of six months from the date you travel back to be on there.
Depending on where you are visiting as well, you may need to have some form of tourist visa to enable you to enter the country. For example, if you are planning on visiting Canada, you need an electronic travel authorization (ETA) from somewhere like EVISUMSERVICE | ETA CANADA. These are automatically applied to your passport when you travel by plane. When you enter the country, the customs officers will see via your passport that you have permission to be there and can stay for around three to six months without any further action.
You also want to make sure that you have all of the appropriate travel insurance. Many people think that it is just another unnecessary expense that they can do without. Thankfully, most people go their whole traveling life without ever needing it, but if you do ever get into a position where you are taken ill, are involved in an accident or run into any other major problems, you will be more than thankful that you have taken it out. Do not forget to read all of the small print and the restrictions – some policies will not cover you if you have an existing illness or condition or will not cover you if you have an accident while doing particular activities.
Give yourself plenty of time
We have all watched Home Alone and cringed at the scene of the whole family running through the airport, and we all know how that story ends! Do not be like the McCallisters and end up rushing about, potentially missing your flight or any connections, and leave plenty of time to do everything. However long you think you need for something, add at least 50% on, especially if you are in an unfamiliar country or city, or have young children. It can be boring sitting around and waiting, but it is always better to be too early than too late and ruining your entire vacation!
Book transport. activities and excursions ahead
If you are planning on visiting a particular place during your trip or going on any excursions, it may be worth booking it before you arrive. This will give you all something to look forward to and experience together, and prevents the risk of it being sold out or fully booked when you get there. This also includes seating on planes or other forms of transport or transfers, and tables in restaurants, particularly if there is a large group of you. When you have children, the days of arriving and exploring at your will are long gone – planned itineraries are your best friend here!
Don't overpack – but don't under pack either!
Packing is one of the hardest things to get right, whether you are going on a solo adventure or whether you are with a group of small children. What you do not want to be doing is having to pay excess luggage fees at the airport and trying to cart around heavy bags and suitcases full of stuff that you probably will not end up using. At the same time, you want to make sure that you have enough pants for everyone and that you did not forget that critical, life-saving medication or your child's stuffed bear that they just will not sleep without. Spend some time in the weeks leading up to your vacation planning what you need – check whether your destination has a laundrette or laundry facilities, which might reduce the need to take quite so many clothes and look for things that have more than one purpose. For example, a large pashmina makes a superb blanket for a baby as well as being an evening cover-up for you! Do not forget to take into account any purchases you might make while you are on holiday – these need to be brought back with you! This video has some really handy tips to help you manage your packing:
Pack plenty of snacks
Kids always need snacks. There is nothing worse than a 'hangry' child, especially when you are trying to navigate busy airports and crowded planes. Pack a selection of healthy snacks that travel well, and avoid anything that can leave them with sticky fingers or chocolate faces, or give them a sugar high! Things like rice cakes, cereal bars, crackers, and veg sticks are always a good bet. It is worth noting that many airlines and coaches will not let you take on or consume any products containing nuts in case someone is allergic. Don't forget cartons of juice or bottles of water as well – airplanes, in particular, can be very dehydrating. You will need to pick these up once through security though.
Discuss the trip with your children
While being very exciting, big trips, especially to unfamiliar countries and cultures, can be a little scary for children. The best way to go about dealing with this is to talk to your children in the run-up. Look at books and watch shows about the place they are going, explain what happens in the airport and on the plane and give them a heads up. Perhaps you could even set them a project to do before you go – to find out as much about the destination as possible for a scrapbook!
Holidays and trips with young children will never completely go to plan. Even the very best-planned trips have will have something go amiss, but it is how you deal with it that makes the difference. If you laugh it off and roll with it, you will end up with some magical memories, and all of the stress will be worth it.