When it comes to travel, we all want to see the world in style, but most of us presume it's unaffordable. Well, if you do things right, this doesn't have to be the case at all. As with most things in life, if you use your brain a little bit, you may find there are more doors open to you than you originally thought.
In this post, we are going to be taking a look at some of the ways you can experience the heights of style and sophistication no matter where you decide to travel to in the world.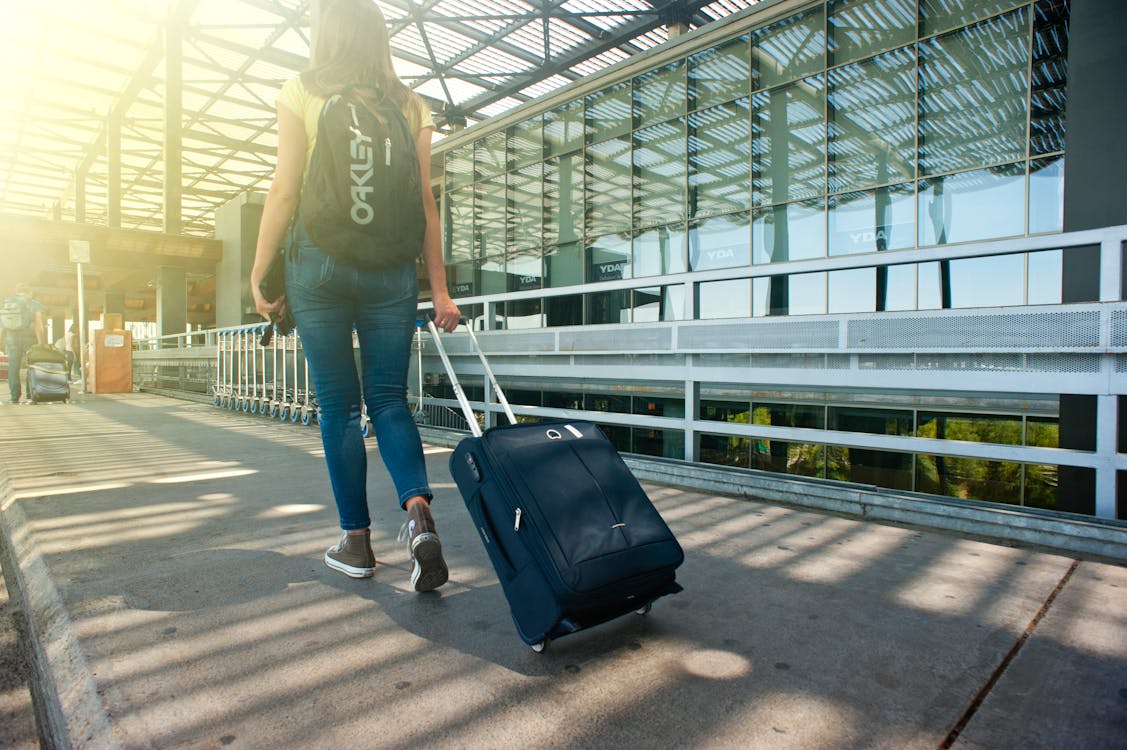 Image Credit – Pexels CC0 Licence 
Why Travel Is Important
If there is one thing that is truly important in this life, it's to embrace as much of the natural world as you can. Now when we say embrace it, we don't mean that you should take to the beach and stay there for the entire vacation, we mean really embrace it.
From the moment we land in another country, we have a brand new world to explore right in front of us, and it would be crazy not to.
Whether you get out and start to try the local cuisine, take paths that are recommended to you by locals, or simply learn a little of the lingo, it's all a part of stretching yourself to be an even better you.
For the remainder of this post, we are going to be examining some of the best ways to see the world in style, and what's more important, they won't break the bank either.
Find A Better Place To Stay
One of the most expensive parts of your vacation will usually be the hotel. While there are tons of websites out there that claim to get you the best deal, there is, in fact, something better than this.
There is one thing that these hotel comparison companies don't want you to do, and that is to speak directly to the hotel. By speaking directly to the hotel and booking directly with them, there is a good chance that you will get the price far lower than you would of any price comparison website.
If, however, you frequently travel to the same destination year after year, why not go to an extreme and really branch out. One incredible option is to look into getting yourself a holiday home. While it may seem quite extreme, the opportunity could be quite something.
Not only would you have somewhere to stay whenever you head out on vacation, but something like a holiday condo could even be rented out during the year to bring in some extra money. 
Get Yourself A Driver
Ok, so this isn't a posh as it may sound from the title, but still, it can save you a lot of money. Something that a lot of people do nowadays, especially if they like to explore, is to hire a taxi driver for the week.
While this may sound quite challenging, in some countries, it's incredibly easy, and the taxi drivers will even introduce you to some of the most amazing places that tourists don't really know about. 
For most people who don't want the hassle of hiring a car when they are on vacation, this could be the best option. Taking a taxi every day can leave you with unplanned expenses, and some drivers can even take advantage of tourists.
The best advice we can give is this, find a taxi driver you can trust and ask if he fancies a job for the duration of your vacation.
Dig Deeper Before Your Travel
The final thing we are going to mention today is that you should take the time to get to grips with your destination before you are even due to leave.
Getting some information on local food and transport costs can really help you see some of the best places and do some of the most incredible things on a budget. As soon as you know what other people have paid for the things you want to do, you now have something to barter with.
Remember, in a lot of countries around the world, a lot of people overprice their activities and items to target unsuspecting tourists. If you suspect they are doing this, there is no better time to put your bartering skills to the test.